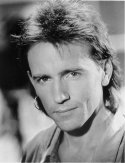 ---
Brothers
---
Home > On Record - Brothers
---
Germany CD IMS 829 842-2

UK Vinyl LP POLD 5195

UK Cassette Polydor POLDC 5195

UK CD Polydor 829 842-2

USA Vinyl LP Polydor 829 842-1
Album Credits
All songs written by Brian Spence
Published by Clermiston Music
Produced by Ed Stasium and Brian Spence

BRIAN SPENCE - Guitars, bass, keyboards and vocals
GEOFF DUGMORE - Drums
GERARD JOHNSON - Additional keyboards
ED STASIUM - Percussion

Recorded by Ed Stasium at Air Studios, London (assisted by Jon Jacobs and Carl Lever), and Music Works Studios, London (assisted by Gerard Johnson)
Mixed by Ed Stasium at Britannia Row, London (assisted by Graham Meek and Arabella Rodriguez)

Photography - Eric Watson
Art Direction - Alwyn Clayden
Design - Green Ink Agency
Representation:
* Premier Talent (North America),
* Harvey Goldsmith Entertainments (U.K. and Europe)
Management by Kip Krones

Thank You:
Kenny, Stuart & Douglas; Susan & Madge; Colin Chisholm; Fid, Doug & Tosh; Jimmy Devlin; Tam White; David Duff; Sean & Debbie; Tracy; Angela Bond; Rovena; Allan Alderson & Nigel Palmer @ Scarf; Brian Carr & Tim Spencer; Emma, Louise, Kate & Francine; Alan McBlane; Jayne Crocker,

Special Thanks: Nick Garvey, Ed, Kip & Mickey Fitzsimons
This album is dedicated to Margaret & Tom.


Original sound recording made by Polydor Ltd. (London)
(P) 1986 Polydor Ltd. (London) © Polydor Ltd. (London) 1986
Singles from Album
Promotional Material
Record companies often issue biographies with promotional copies of album or singles. Polydor was no different for Brian. The USA issued one for the album "Brothers" and Germany for the single "Hear It From The Heart".
In addition they released a special 12" promotional white label which was a melody of 7 tracks melded into 9 minutes of music. The tracks were
Hear It From The Heart
Will You Never Be My Friend
Brothers
Making Up For Lost Time
Back Door
Breaking Every Stone
Ghandi (We Will Write)
A copy of this can be found on the Download page.
---
Vote
Is this your favourite Brian Spence album? Why not vote for it on the Spence Music favourite album survey? Go to the survey.

Page Last Updated: 4th March 2010
© Morley Enterprises 2001-2011. This site, SpenceMusic, is a personal site and is not affiliate with Brian Spence, Bilbo, Bilbo Baggins, Cheeky Bufalloes, Chisholm & Spence, The Wish or anyone else for that matter. Any copyright infringement is accidental. The pictures and music on this site are there for information only. They are not there for any commercial purpose. Therefore, if anyone representing the artist(s) or record company(ies) want me to remove these items please mail me and I will remove them immediately! This site, SpenceMusic, and Morley Enterprises are not responsible for the content of any other websites that are linked from here. So there.