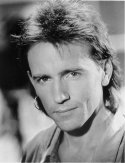 ---
The Wish - Postcards
---
Home > On Record - The Wish
---
Released September 2003
All songs written by The Wish

Midnight Fire
Postcards From Spain
The Spell
Down With Down
Sunlight
High On The Hillside
Virginia Hills
Money's All Gone
Baby Blue
Other Side Of The World
Big House
Lay Your Hands
The Wedding
P.S.
Album Credits
The Wish are: Brian Spence, Debbie McKenna and Stewart Irving.
Produced by Brian Spence.
All vocals and instruments by The Wish.
All songs composed by The Wish.
Published by Flying Duck Music, 2003.
For lyrics and all other information, please log onto: www.the-wish.com.

Management: virginia@flyingduckmusic.co.uk
The Wish would like to thank:
John and Dee Podbury for the original introduction, Stuart Spence for making a silk purse from a sow's ear. Mark Hughes, our very own tireless Spiderman, for weaving our web. David and all at Harborough FM for our very first radio play.
Brian would like to thank:
Debbie, I knew you could do it! You give colour to every song and every day of my life. Stewart, the man with the voice of an angel - this has been the most fun in the studio ... ever. It has been a joy writing with you. Che and Ben, I am proud that you have let me play a part in your lives. Mum, thank you for the fire. Dad, thank you for the fire-blanket! Kenny, Stuart and Douglas - my 3 wee brothers - you are the best. Alison, Grace and Sally, thank you for putting up with my 3 wee brothers. To the Reservoir Dogs. Colin, my friend with a talent. Thanks to all our friends at The Last, The Standard, The Hammers, The Albert - Bernie, Graham and Jane, Jennifer and John, Louise Kenny, Tammy and Scott Stone, Steve Travis and, last but not least, Micky Fitzsimons.
Debbie would like to thank:
Brian for believing in me, for bringing out my creativity, for always making me feel special and for producing a fantastic album. I love you. My wonderful son, Che, you mean more to me than life. I love you. Stewart, it's been such fun and a laugh, never let it stop. Albie (my Dad), for encouraging me to sing in the beginning and for introducing me to Brian. I love you, keep smiling down at me. Mum, for never being miserable in her life and always being fun to be around. I love you Mum. Special thanks to Tina, Kenny, Mandy, Shana, Tammy (my Baby Blue), Ricky, Billy and to all my nieces and nephews. Also to my wonderful friends - Jennifer, Lisa, Pauline, Sheila, Sue and Teressa. A very special thanks to Soula and Louise for being my other ears and shopaholic trollops. Sorry I can't mention everyone - you'll be in my book!
Stewart would like to thank:
Ginny, for always believing. James and Dan (my monsters from the swamp), I love you guys. Brian, for being an excellent Captain of The (good ship) Wish, for keeping a grip on my chaotic musical abilities and for being almost as good looking as me. Debbie, you're an awesome talent and it's been a pleasure working with you. You deserve your seat on this ship because you swear like a deck-swabber! Jim, your early inspiration has been with me always. Karol, Laurie, David, Mike, Matthew & James, your love and support means so much. To all the reprobates that have made me laugh so much along the way: Ian & Ronnie, Chris, Becky & Ash, Richie (you utter nutter) & Angie, Georg & Lynn, Sandra, Cyd (Shazzaaaa), Nick & Pete, Duncan, Vince and all my family (the Irvings, the Quins, the Parsons, the Regans - you know who you are). Jules and Andrew, I'm sorry you missed this party. I'd like to dedicate High on the Hillside to my Dad & Mum - you are always in my thoughts and I miss you daily.
---
The picture on the right was taken at The Wish's debut live appearance (although they did not have a name at the time) at The Old Blue Last on July 23rd 2002.
About The Name
Virginia told me that she and the band sat down over dinner (and a bottle of wine) trying to come up with names. Nothing appeared to be appropriate, including Cheeky Buffaloes (an option earlier in the year) as the name did not suit the material the band wanted to produce.

Apparently, one name which was discussed was Big House but the name was already registered by another band ("a modern country music outfits to incorporate soul into their repertoire" - Rolling Stone magazine). At some point they resorted to a crossword dictionary, looking for a word that had a positive feel. Eventually, they came across the word "wish", which they all liked and Debbie added "The" to the name.

The Cover

The image to the left was an early option for the album cover. Although this was set aside in favour of the picture that eventually made it onto the cover - a beach scene photograph taken in New Zealand by Virginia Irving, the band's manager.

More recently the cover has been changed to include the above dandlion theme with images of the band members. This is now, as of 2011, available via TuneCore (an on-line music distribution service for artists so that their music is available at iTunes, AmazonMP3, Zune, Rhapsody, eMusic and others).

Do You Want To Buy This Album?

Following lengthy and detailed discussions with Brian himself (if you believe that you will believe anything) Spence Music now has access to a limited supply of copies Postcards for sale. If you want a copy of Postcards click on the Shop link in the navigation section of click here. Buy Postcards
---
Vote
Is this your favourite Brian Spence album? Why not vote for it on the Spence Music favourite album survey? Go to the survey.

Page Last Updated: 4th March 2010
© Morley Enterprises 2001-2011. This site, SpenceMusic, is a personal site and is not affiliate with Brian Spence, Bilbo, Bilbo Baggins, Cheeky Bufalloes, Chisholm & Spence, The Wish or anyone else for that matter. Any copyright infringement is accidental. The pictures and music on this site are there for information only. They are not there for any commercial purpose. Therefore, if anyone representing the artist(s) or record company(ies) want me to remove these items please mail me and I will remove them immediately! This site, SpenceMusic, and Morley Enterprises are not responsible for the content of any other websites that are linked from here. So there.