---
Spence in Adverts
---
Brothers Era

This advert for the single "Hear It From The Heart"appeared in Sounds dated August 30, 1986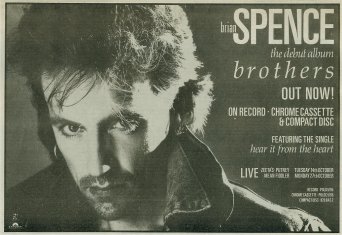 This advert for the album "Brothers" appeared in Sounds dated September 6, 1986. Another identical one also appear in October 11, 1986.
---
Reputation Era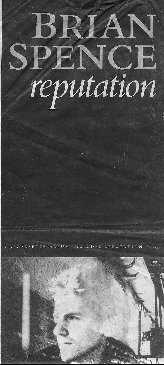 This advert for Reputation appears in Sounds, a UK music newspaper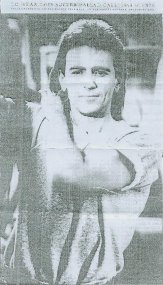 An advert appeared in the press, in December 1988, where readers could ring a telphone number to hear a track, in this case "Without You Love". Thanks to Russell of Bridgewater, Somerset who sent me a copy of the above advert. He says that the advert is regretfully incomplete and he goes on to say that he rang up to hear the record and then bought the LP a few days later. Who says adverts don't work?