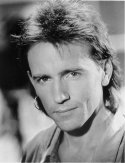 ---
---
Home > On Record - Other Artists
---
Here are listed tracks written by Brian Spence and performed by other artists.
4 Play
A London-based 4 piece vocal group that Brian discovered in a Karaoke bar. Brian met Jamie there and thought that his voice was right for a couple of songs he had written.


On their web site they thank Brian with the following comment "Bri, well it's been a pleasure working with ya, you developed our thoughts into music, adding that all important spence element. 4play wouldn't have sounded like we do without ya. "ye a greeet geeeza, wi ya choco biscuits en all" a reference to Brian's Scottish accent.
Michael Ball - One Careful Owner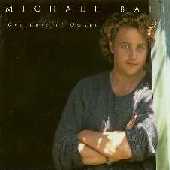 Michael performed four Brian Spence tracks, with Brian producing, for his third solo album "One Careful Owner", which was released in 1994, which earned both Michael and Brian a gold disc.
The four tracks are shown below and are basically Brian Spence tracks but with another singer doing the vocals.Brian not only penned the tracks he also played guitar, keyboards, did backing vocals as well as produced. In addition, three of the tracks can not be found any where else. Other appearance on the Brian Spence produced tracks are Colin Chisholm (Bilbo and Chisholm & Spence) and Debbie.
The single releases also contain remixes.
From Here To Eternity - Highland Mix
From Here To Eternity - Vision Mix
My Arms Are Strong - Lee-Rig Mix
The Lovers We Were - Saxy Mix
Brian old partner in Bilbo Baggins and Chisholm and Spence release a single, which also appeared on the album "Hibernian FC: Glory Glory to the Hibees", called "Hibs' Heroes". Brian wrote and joint produced the track with Colin. According to Fatty, of Fatty and Baldy, (fans of Hibernian Football Club) "I believe they were commissioned to write and record the song by former (disgraced - he later went to jail) chairman David Duff - indeed the original record was released on Duff Records. The original song was revised in 1990 when a proposed takeover of Hibs was mooted."
The credits on the single include titles sung by Colin Chisholm, Produced by Chisholm and Spence, Recorded at Scrapyard, Leyton, London, Published by Clermiston Music Ltd. and Special thanks to David Duff.
A post note to this is that Colin recorded another football related track for another Edinburgh team, Hearts Of Midlothian, called "Hearts Songs". Brian was not involved in this recording (as far as I am aware - so if you know differently please let me know).
Debbie McKenna
and Fax-U

Brian's partner for many years (and now wife), released a single in 1998 called "One Love", with "Lover Boy" on the B side. Both tracks were written and produced by Brian Spence. Amongst the other musicians on the single are Gordon Robb (drums) and Reg Webb (keyboards), both are mentioned on the Reputation album.
Later, Brian and Debbie worked with Steve Khan on a joint project covering Shirley Bassie's "I Who have Nothing" under the moniker of "Fax-U featuring Debbie McKenna". On the promotional single there was three versions of the song. The recording was distributed around Europe and made it in to the dance charts. They later obtained the help of an Asian Music company who release the three different versions of the track onto three different compilation dance music albums that were released to the Australasian market.
To read the article written by Steve Khan, Ocean Deep, on his work with Brian click on the following link. Read Ocean Deep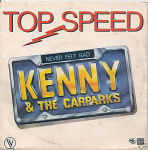 In 1980 Brian wrote two tracks for this band, consisting of Brian's brothers Kenny and Stuart Spence. Also in the band were Derek Thomson plus Jerry Walker. Brian and Colin Chisholm (ex Bilbo singer and vocalist/drummer in Chisholm and Spence with Brian) was also on these tracks.

The single was released in Germany, Mexico, Denmark, France and the UK as well as Sweden, Yugosalvia and New Zealand. The release of any western music in Yugoslavia was a rarity at the time as the fall of the Berlin Wall and the eastern Soviet states was still 9 years away.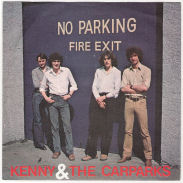 On the right is the cover from the Yugoslavian sleeve with Derek, Kenny, Stuart and Jerry. Thanks to Steve from the Netherlands for bring this item to my attention and sending me scans of the cover. Steve also asked me if Bilbo Baggins were involved in the cover picture of a single by Neville Wanker and the Punters. After asking Brian and Alan Davison of Lightning Records, both denying the link (although Brian thought the name was good). It turns out that the people where for another band called Bilbo Baggins, who were based in Liverpool.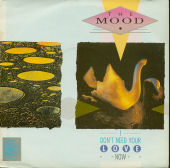 Way back after Chisholm and Spence but before Brian went solo (in 1984 to be correct) Brian wrote a track which a band called The Mood recorded and released as a single called "I Don't Need Your Love Now".
The recording was typical of the time, similar to OMD and A Flock of Seagulls, but no real get up and go, no emotion. I didn't make the UK charts.

Mad German, who covered one of Bilbo's successes, "She's Gonna Win", this time called "Und W-w-w-wer Küßt Mich", which translates as "And Who Kisses Me" (I think). If you want to hear it yourself, go to the download page.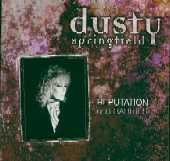 Dusty covered the title track of Brian's second album "Reputation" in May 1990, taking it to number 38 in the UK chart. The track also appeared on a collection of Dusty's music called "Reputation and Rarities", which reached number 18 in the UK chart in the same year.
Brian was involved in this track as one of the backing singers, along with Lance Ellington (who also did backing vocals for Michael Ball on some of his live gigs) plus Katy Setterfield who won "The One and Only" TV show as Dusty Springfield .
Those of you who like remixes, will probably want to get a copy of Dusty's Reputation single, which contains the standard version plus a "lots of fun 12" mix" and "rep u dub 2" mix.

Page Last Updated: 4th March 2010
© Morley Enterprises 2001-2011. This site, SpenceMusic, is a personal site and is not affiliate with Brian Spence, Bilbo, Bilbo Baggins, Cheeky Bufalloes, Chisholm & Spence, The Wish or anyone else for that matter. Any copyright infringement is accidental. The pictures and music on this site are there for information only. They are not there for any commercial purpose. Therefore, if anyone representing the artist(s) or record company(ies) want me to remove these items please mail me and I will remove them immediately! This site, SpenceMusic, and Morley Enterprises are not responsible for the content of any other websites that are linked from here. So there.