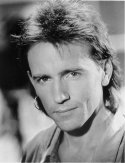 ---
Cast and Crew of Picnic At Hanging Rock
---
The Cast
Who
Role
Abeed Mohamed
Detective / Superintendant
Mr Crompton
Alex Pett
Watcher
Alexandra Agnew
Miss Greta McCraw
Mrs Bumpher
Ali Mehmood
Watcher
Andy Burse
Watcher
Ben Read
Mr Edward Whitehead
Ben Taylor
Irish Tom
Bethan Mitchell
Victoria
Charlie Joseph
Reporter
Porter
Chloe Bubb
Mrs McKenzie
Chloe Wilkes
Juliana
Chris Caddy
Watcher / Dance Captain
Ciara Lyons
Blanche
Claire Rodemark
Sara Waybourne
Dani Plowman
Miss Dora Lumley
Doug Armstrong
Dr McKenzie
Emma Brinkworth
Minnie
Emma Dreaden
Miranda Sinclaire
Gavin Love
Watcher
Gavin Fowler
Michael Fitzhubert
Helen Taylor
Mrs Appleyard
Jack Everson
Watcher / Dance Captain
James Sargent
Watcher
Jay Samson
Watcher
Joe Potter
Albert Crundall
Katrina Holloway
Henrietta
Kayti Roberts
Cook
Laura Schofield
Mlle Dianne de Poitiers
Laurence W Ashcroft
Rev Lawrence
Reg Lumley
Lolly Williams
Irma Leopald
Lucy Mae Knight
Edith Horton
Melanie De Haviland
Marion Quade
Mrs Compton
Michael Ryan
Constable Jim Bumpher
Miguel Bravo
Watcher
Mike Kelland
Watcher
Milly Upton
Rosamund
Neena Mohamed
Watcher
Elder
Nell Underdown
Muriel / Maid
Rachel Holland
Mrs Lawrence / Nurse
Sarah Cadwallader
Francesca
Shirley-Anne Rabe
Watcher / Elder / Dance Captain
Stephanie Wilkins
Lilith
Tom Child
Watcher
Vicki Elston
Watcher / Elder
Will McGovern
Shaman
The Crew
| | |
| --- | --- |
| Who | Role |
| Anne Fenton | Producer |
| Robert Johns | Adaptor |
| Brian Spence | Music and Lyrics |
| Bob Thomson | Director |
| Jonathan Goodwin | Associate Director |
| Michael James | Musical Director |
| Rose Ryan | Choreographer |
| | |
| | Assisted by |
| Jack Everson | |
| Shirley-Ann Rabe | |
| Chris Caddy | |
| | |
| Simon Higlett | Designer |
| Lieutske Visser | Costume Design and Make up |
| Matthew Newbury | Lighting Designer |
| Lottie Cousins | Stage Manager |
| Derek Pullen | Set Builder |
| | |
| | Props and Stage Management* |
| Ben Taylor | |
| Ben Read | |
| Charlie Joseph | |
| Abeed Mohammed | |
| Michael Ryan | |
| Doug Armstrong | |
| Lawrence Ashcroft | |
| | |
| | Follow Spot Operators |
| Lawrence Lindsay | |
| Ben Goodland | |
* The Props and Stage Management people also had roles on the stage.

Page Last Updated: 4th March 2010
© Morley Enterprises 2001-2011. This site, SpenceMusic, is a personal site and is not affiliate with Brian Spence, Bilbo, Bilbo Baggins, Cheeky Bufalloes, Chisholm & Spence, The Wish or anyone else for that matter. Any copyright infringement is accidental. The pictures and music on this site are there for information only. They are not there for any commercial purpose. Therefore, if anyone representing the artist(s) or record company(ies) want me to remove these items please mail me and I will remove them immediately! This site, SpenceMusic, and Morley Enterprises are not responsible for the content of any other websites that are linked from here. So there.