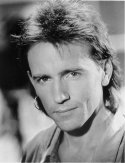 ---
News Archive 2003
---
Home > News Archive - 2003
---
21st December 2003
Competition: Just over one week to go before the close of the competition to win "Postcards", the album by The Wish. For more information clink on this link.

Broken Links: I have been spending some time fixing broken links that I have either found or been told about. So thanks to Steve and Alex for pointing some of them out to me. You too can have a name check if you point out link errors to me.

Guest Book: I tend to get more emails praising the site than messages left on the guest book. Is this because you are shy people?

Guest Map: The same goes for Guest Map, which allows me and other visitors to see where everyone lives. I know there are visitors from Scotland, England, Germany, Switzerland, Spain, Portugal, Japan, etc. Why not show us where you are? Thanks to Julian for his entry - it wasn't painful was it?

Fans of Brian: Have your name added to the Fans of Brian section by writing a brief piece about yourself and emailing it to me. This is your opportunity to have your name associated with Brian's. If I get more entries I will create a new page for this feature.
15th December 2003
New Article: I was fortunate enough to find an article the other day, which appears to be written by Brian back in 1988. It is about artist management and is well worth a read. It is not often that any musician puts pen to paper (expect for writing music), so this is a real treat. Click on the link and read it for yourself.

If you have any articles of interest, don't keep them to yourself, send a copy to me and I will share them with other Brian Spence fans, like you, and give you name credit too.

Competition: I have had a number of entries to the competition (hooray), mainly from the UK (boo). However, there is still over two weeks to go before the close of the competition so don't wait until the last moment. For more information on this look at the section below.
7th December 2003
Corby Gig: The start time for The Wish to appear in Corby was brought forward by an hour. Fortunately, Ritchie rang to let me know otherwise I would have missed them whilst Sue and I were sitting in the car eating our cheese rolls.

Ritchie and I met up, had a chat about Corby (70% of the population are Scottish apparently, so Stewart and Brian should have felt right at home) and discussed web site stuff. It looked to me that the 1960's planners had a wild time designing the town centre of Corby, as the place looked fairly dated and in need of a face-lift.
24th November 2003
So, What Is Happening? It has been a long time since my last update. So what has happened? Uhm.. well, not a lot to get The Wish and Brian Spence fans excited about really. The Wish web site has moved hosting company, which will allow the site to develop more. So look for changes over the coming months. Plans include a members-only area with bonus tracks, but that's enough of a teaser for now.

Bilbo Baggins: I have managed to con, no that's not right, er... bully, that is not right either, er... encourage, I think that is the right words, for one of the regular visitors to SpenceMusic to get involved with SpenceMusic. So a B-I-G welcome to Ritchie, who I have asked to build up the Bilbo Baggins era information on Brian. Ritchie was a huge fan (not physically) of Bilbo Baggins back in the day, having followed them around the country, taking photographs of the band as she traveled, collecting magazine articles and memorabilia she went.

However, Ritchie will not start her work until the new year. She also has the difficult task of balancing her family commitments and her writing, sorting of pictures, articles, etc. before anything will see the light of day. However, this information has been hidden for years, no decades, so what is another few weeks or months. For those of you not familiar with Brian's past he had a career in music before the Brothers album was release. So, in the future, you will be able to read all about Brian as a monk, what type of women he prefers and his favourite confectionery (plus the other members of the band too).

Corby: The Wish will be playing Corby in Northamptonshire this weekend (Saturday 29th November) at the Christmas light switching on party. If anyone is going do let me know as I hope to be there (fingers crossed).

The Wedding Page: I have also completed a page on Brian and Debbie's wedding, which happened in August. For pictures and story click on this link.

Competition Results: I would like to announce the winner of the competition for a copy of Postcards by The Wish, but I can't, as I had zero entries, nudder, nothing, zip. Is this the result of waiting over 10 years for a new album from Brian? Was the question too difficult? Disappointed? You bet I am. However, the answer to the question "What is the name of Debbie's father?" was Ricky Stevens.

As I result I will set another question. The winner of this competition will receive a copy of Postcards, signed by all the members of the band, including Brian. The album is a terrific album with great music and lyrics and it could be yours. All you have to do is answer one question.

The Prize:
The winner of this competition will receive a copy of Postcards by The Wish. It will be signed by all the members of the group, including Brian Spence.

The Question:
The question is "Stewart Irving was a member of an award winning South African band. What was the band's name?"

How to Enter:
Send your answers, by e-mail, to mark@spencemusic.co.uk by midnight of 31st December 2003 clearly stating your name and your answer.

The winner of this prize will be the first correct e-mail drawn out of a hat (if I can find one) on 1st January 2004 at 12 noon Greenwich Mean Time. If only one person responds, but the get the answer wrong, they win the album.

That gives you just over a month to find the answer (which can be found on The Wish's own web site at http://www.the-wish.com) and e-mail it to me.
16th September 2003
Postcards Now Released
Great news. Postcards, the album by The Wish, is now available from their web site http://www.the-wish.com (website no longer active) for the very reasonable price of £9.99 UKP. The album has 14 tracks and is 52 minutes in length. Cisi, who is on the mailing list, already has a copy, this is what she said of the album:


WOW.... WOW... WOW... &... WOW..
"postcards" is a fantastic album.... absolutely BRILLIANT....!!!!! This is a great BIG warm blanket of a record...!!! Wonderful music, which will mesmerize you with its vibrant beauty and creativity, and make you want to dance; all at the same time....
my favorite songs midnight fire, high on the hillside... BRILLIANT...!!!, baby blue, other side of the world, the wedding
respect and congratulation from Zurich, Cisi

For those of you who have listened to the sample tracks, or who have been fortunate enough to see The Wish live, will want to get this album as soon as possible. Now, you too can buy a copy of Postcards by going to The Wish web site and buy your own copy. You can even purchase two copies, one for you and another for a friend or relative, at the reduced price of £15.00 UKP

Competition Time
Virginia, The Wish's manager, has been kind enough to offer a signed copy of The Wish's album, Postcards, for a competition. The album will be signed by all three members of the band, Debbie, Stewart and Brian, and Virginia will send it directly to you (so there is no chance of me keeping it for myself). All you have to do to enter the competition is to answer one question. That's right, just one miserly question. The answer to the question can be found somewhere on The Wish's web site, which is at www.the-wish.com. I could say which page, but that would make it far too easy. The first correct answer drawn out of a hat (actually, it might be a bag rather than a hat) will be sent the CD. The draw will take place on Friday 3rd October 2003, at 6 o'clock in the afternoon, London Time.

The question is: What is the name of Debbie's father?

I think you would agree that that is a simple question. Finding the answer, however, maybe a different matter.

Take care and good luck.

Subscribe
Those of you who have taken the trouble to subscribe to my mailing lists will already have received the competition. Those of you who have not may miss out depending on when you read this. So don't miss out, subscribe today.

On a related note, there is one individual who has entered an e-mail addresses which bounces back to me - mike@asl.com. If you are mike please either re-enter your e-mail address or provide me with an up-to-date one. I want you to have the opportunity to get news at the right time.

25th August 2003
Postcards
Virginia has received The Wish's debut album from the manufacturers and is just working on the postage prices before the album becomes available for sale through the website www.the-wish.com. The price for the actual disc itself will be £9.99 UKP. I will write again when the postage is set. Cisi, I hope you have received your copy of the album by the time you read this. If not do let me know.

Does my Bum Look Big In This?
The second piece of news is that Brian married his long term partner, Debbie McKenna, in a simple and good humoured ceremony at the Belvedere and Erith Congregational Church, London, last Saturday (23rd August). Sue and I were fortunate to be invited to both the church event and the reception afterwards. When the Pastor announced that they were now husband and wife Debbie made a sign of victory, having waiting 20 years for this occasion, to which the congregation burst into spontaneous applause.

Whilst taking photographs of the bride with the bridesmaids the official photographer, Stuart Spence (Brian's brother), who was wearing a kilt, crouched down in front of the women and displayed to them that nothing is traditionally worn under the Scottish garb. Debbie later mentioned at the reception, with her normal honest frankness, that she thought she was marrying the right brother based on what she had seen. Stuart then provided the red mood lighting from his face.

Brian also wore a generic Scottish kilt, rather than the MacDuff clan (which the Spence family is a member of). When questioned about a rumour I heard that Brian had thought the red based tartan made his bum look big Brian made no effort to deny this comment. Normally it is women who question the size of their rear-end. I guess this proves that Debbie wears the trousers in their relationship.
| | |
| --- | --- |
| | |
| MacDuff / Spence Tartan | Argyll Tartan |
18th July 2003
I don't have as much time as I thought I would at this point on providing news, mainly because Virginia is keeping me busy honing The Wish's website. The band are keeping busy as they promote the album, hopefully there will be a release date very soon.

More dates have been added to the ever expanding list of dates The Wish will be performing. To view them go to www.the-wish.com then click on the diary link and choose your month.

I have added a new subscriber section on the navigation bar, so that you can be added to The Wish's mailing list. Things are still new for the band are not sure how popular it will be. So if you want to be kept up to date with news on The Wish enter your email address in the appropriate field and click the submit button.
29th June 2003
Towards the end of last week (23rd June to be exact) The Wish announced that they were resurrecting their Original Songwriter's Night, but at another venue, this time at The Railway Tavern, Angel Lane, Stratford, London. The events will occur on the first Tuesday of every month and commence around 9 pm. Confirmed dates are 1st July, 5th August, 2nd September, 7th October, 4th November and 2nd December. The area has good public transport links, so there is no excuse not to go if you are local.

For more information visit The Wish's offical website at www.the-wish.com/
14th June 2003
There are even more mp3 files for you to download as I have now put Travellin' Man (and all it's varieties) and Michael Ball on the server. Also rearranged the navigation sequence (I'm just not happy unless I'm improving the site).

Thanks to Julian for responding so fast and placing his details on the GuestMap. If you have yet to go there I recommend it, especially when more fans show where in the world they live.
13th June 2003
It's Friday 13th June and it sees the launching a *new* website on Brian Spence, replacing my old one. "But it looks like the old site?" Well, yes it does. That's because it is - and it isn't. Confused? Don't be. The main differences are:

A new server with much more space. This additional space will allow me to provide lots more music for download. So, although not complete (at present) I do intend to provide as much as music as I can, with permission of course.
I have checked all the links and there are no dead-ends. Well, okay there might be soon, but as I write this they all work. I have also used casading style sheets (for all you techies out there).
I have also redesigned some of the pages so they now flow better (to my mind anyway).
The site now has a new name - SpenceMusic. The old site did not really have a name,as such, mainly as it catered for a number of topics, apart from Brian Spence (pubs in my home home of Worthing and Insite Job - a project which I have yet to get off the ground). The old site will disappear soon, when I stop paying the ISP my money. Therefore, please remember to change your bookmark to www.spencemusic.co.uk
More interactive links, for instance the GuestMap on the navigation bar. It's a great piece of interactivity which allows us all to see where Brian's fans are located.
In addition, I have replaced the old method of being added (or removed) from the newsletter. Now *you* control it!
A guest book has also been added. Don't be afraid to say what you want. As far as I am concerned there are now limits to what you can say (although I reserve the rights to change this policy if there is *too much* swearing.
You can also have your name entered onto the site as a "Friend of Brian". Towards the bottom of the Friends of Brian page is a section listing the "Fans of Brian". You can get your name added here by sending me an email with some information about yourself and why you like Brian Spence.

Even *BIGGER* news.
Sorry for the shouting, but I think this is something worth shouting about. For everyone that has been waiting for "Postcards", the new album by The Wish, well the wait is over. It was released a couple of weeks ago, but I have been so busy that I was unable to let you know about it (you know who to blame). Around the same time The Wish website was "finished" (which means that it is not quite finished but it is too close to hold it up any more). Amongst things on the site you are now able to buy the album, "Postcards". Payment is currently limited to PayPal, however, The Wish and I are looking to add other payment methods. Click on the link and look around. Link or go to www.the-wish.com.

The Wish website was also created by me, under the direction of the band and Virginia Irving. It was the latter who was the guiding spirit and who deserves all the credit. I will extend my thanks to Virginia for her massive input, oh and Brian too (who was extremely calm about the whole event that it made me doubt that he actually understood the situation at all).
19th April 2003
For those of you concerned that nothing appears to be happening, don't. Whilst there may appear to be no activity, from me and Brian, please be rest assured that things are moving apace. I have purchaced space with a different hosting company plus a domain name. I'm busy trying to create a fresh look to the site, rather than just move the site across.
18th February 2003
Just visited Brian's Tribute Acts website and noticed that he has updated not just the live dates page, but also the whole look of the site. Click on the Live Dates button to see Brian and Debbie's own act dates.
14th February 2003
As is usual with me I have been sitting on news for a short time now without sharing it. Typical! As a result there are new items below which have been waiting to be uploaded with the website for a few days now. Still, better late than never.

I am serious considering moving the website to a new server. This will require a new web address, so if anyone has any suggestions please free to make your idea know. Ideas I have had include

BrianSpence
BrianSpenceMusic and
BrianSpenceFans

with the obligatory .co.uk, .info or .uk.com, etc. suffixed to the end.
10th February 2003
The Wish announce that they will be playing another London date. On Monday 24th February they will be appearing at Cork's Wine Bar, 28 Binney Street, London, W1, which is just off Oxford Street and 1 minute away from Bond Street tube station, as part of another songwriters night. If you're in the area why not drop in to support them.
1st February 2003
Brian Coyle, of Northern Ireland, tells me that he has spare copies of Brothers album, one vinyl, one CD, which he is willing to part with for a small consideration, i.e. money. He suggested £10 for the CD, which includes postage if within the UK, and £4 for the vinyl plus £1 postage, again if within the UK. If you are outside the UK I am sure he is willing to discuss postage. If you are interested why not contact him at the following e-mail address: barney@coyle66.freeserve.co.uk

30th January 2003
Due to a variety of problems the Songwriters Night at The Old Blue Last is no longer. The last night at the Blue Last was, strangely enough, the one I last went to (is there a connection?). Virginia and the group hope to have the Songwriter's Night up and running again in another location soon. I will keep you posted.
7th January 2003

First of all, let me wish you all a happy new year and hope you had a good holiday season.

The next item is an open letter from Virginia, manager to The Wish, to everyone concerning their first official gig appearance. However, rather than me tell you all about it, why not read the letter for yourself.
Hi all,
Calling for a huge favour from all of our loved ones!!!!!!
The Wish (Stewart, Debbie and Brian) will be performing at an established Songwriter's Night on Wednesday, 29th January at the Hope and Anchor in Islington (address details below).
As you know, our aim is to bring The Wish to the widest possible audience of music lovers and get them to do the various Songwriter's Nights in and around London on a regular basis. The problem is, if we cannot bring in a minimum number of people ourselves to these gigs, the band will not get booked back. As these Songwriter's Nights are self-financing, they do need to rely on band's drawing sufficient followers to cover their costs. As The Wish are just starting out, we need to rely on our friends and families to make up the numbers initially.
So please, pretty please, could you all please make a note in your diaries and come down and support The Wish on this night. Entry to the venue is £5, but if you print off the attached flyer you will get a discount of £1 (i.e.£4 cover charge). When the band is rich and famous, we'll pay off your credit cards, but in the meantime could I please beg you to give the band your support on this night? And please tell all your friends (Nick: Pete and Dean for e.g.).
It's good value for money, you will get to see at least 4 other original acts on the night as well. Oh, and when you go in, please could you let the guy at the door know that you have come specifically to see The Wish.
Venue
The Hope & Anchor,
207 Upper St.
London, N1 1RL.
Tel. 020 7354 1312
Duration of set 30 minutes.
Public Transport,
BR & tube Highbury & Islington/Angel.
Buses, 4/19/30/43.
Artist The Wish
Date of gig Wed 29 Jan 2003
Onstage 9.30 pm (sharp, this is a well run evening with very little slippage)
Offstage 10.00 PM
Doors open 7.45 PM to 1 am on Wednesdays and 7.45 PM to 12 am on Sundays.
Bar open as door times. Ticket prices £5 / £4 (concessions or with flyers).
Due to licensing regulations there is a door policy of over 18s only.
Management can refuse the right to admission.
Thanks and love as always,
V.
A copy of the flyer, with the £1 discount, was available at this site (but no longer).
---
More News
Looking for more news? Wondering where the old news has gone? Why not visit the news archive for more news, but older?