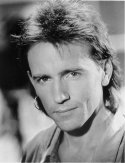 ---
A Girl Called Dusty
---
The following is taken from a biography of Dusty Springfield by Sharon Davis on Brian Spence's involvement with her album called "Reputation". I would recommend this book as a great read, even if you are not familar with Dusty Springfield's work. Link to Amazon.
---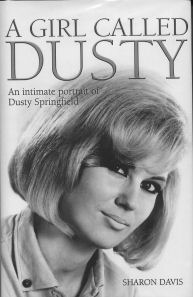 Dusty survived Christmas and the New Year and, after a trip to New York in February 1990 to record the vocal for "Born This Way", the final song on her pending album, she geared herself up to promote her first single of the year. Titled "Reputation" and released in May, it was the title track from the album due for June release. Originally recorded by its composer, Brian Spence, it was a strange choice for Dusty. It displayed a type of campness which she liked and, of course, it was a word associated with Dusty throughout her career. It was a soft rock song with a catchy, heavy hook-line, and high attitude. Her vocals hit echo valley to bounce off the music, that itself hit patches of hard drumming and deep breathing. At times she strained and struggled with the depth of the song. "There was a gem of an idea in the original," she said, "...once (producer) Andy Richards started making his noises, it suddenly occurred to me there was a form to the song... I managed to make some kind of semblance of order out of the chaos." NME's reviewer disagreed: "It's a terrible way to trip back under the spotlight", while the Sounds' critic wrote, "Harmless, lifeless, and characterless, somebody of Dusty's experience ought to know better."
What was an added attraction on the single was her whispering, "I don't care what they're whispering", about which she later explained, "But that's not true, I do care about what other people think about me, although I pretend not to. I'm very paranoid. If someone gives me a funny look, I think they're looking at a spot on my face and I disintegrate within a moment. I'd love to be one of those people who don't give a damn." Not as big a hit as "In Private" but a respectable showing at Number 38 was sufficient to launch the album bearing the same name.
How could someone who was responsible for the sound of the sixties and who smacked purist soul fans between the eyes with her visit to Memphis, now work again with the Pet Shop Boys, the gay scene's darlings of extreme sounds? This album was a cross between her experience, her fragility and the genius of Neil Tennant and Chris Lowe which was confined to side one of the album. On the other side was Dusty with Brian Spence, Dan Hartman and Rupert Hine. They weren't in competition, rather complementary, and the balance worked.
Omitting the singles, Dusty used her fanzine to write her own review of the album, with which she appeared to be delighted. "The second track 'Send It To Me' is my favourite... because it's simple and I think it has a warmth to it rather like some of the more obscure stuff I did on albums before... It's got some wit and makes me smile. 'Arrested By You'... was sent to me by a Dutch publishing company and was written by Rupert Hine and Jeannette [Obstij], whose surname I can't pronounce, let alone spell... Rupert's done a lot of great production on some of the early stuff with Howard Jones... I thought it had a real quality to it; a hypnotic quality and a strangeness I look for in a song, so I was delighted to do it." Neil Tennant admitted they tinkered with the track by removing the saxophone solo and replacing it with a sequence on an Emulator. "I did it without even telling Dusty!" he later confessed.
"'Time Waits For No One', written and produced by Dan Hartman, is a nice... slick... light song. It was relatively easy and a truly cheery song so I wanted to do it," Dusty continued. "The next track, 'Born This Way', also produced by Dan Hartman, was written by Geoffrey Williams ... he's so wonderful that I couldn't fail to be impressed as I love everything he does. It wasn't an easy song to do... we originally set it in a key that was too high for me, but by the time I got to do it at the end of the album I had no voice at all, so it sounds low... it's got a real grittiness. I have a real fondness for the song." Dusty flew to Dan Hartman's home studio to complete the song, where she thoroughly enjoyed herself, saying, "I could look out the window and see wild geese, and it was snowing, and it was all toasty and warm in the studio." She loved the oddness of "Daydreaming" which included a Dusty-rap. "What happened was Neil couldn't quite fit the words he had thought of and the tune together. I walked into the studio one night, and he said that it wasn't quite right so why didn't I talk it, giving me no warning whatsoever. 'I Want To Stay Here', well, I did that song to please Neil. I find it a little frou-frou, light and fluffy... I don't like it. I was looking for a little more substance, but hey, I trust the Pet Shop Boys and that's why I did it. 'Occupy Your Mind' was extraordinary. I could have phoned that in... it's not really a song, it's a sound. It's quite a meditation in itself, but half the time I didn't know what the hell I was singing about. Written and produced by the Pet Shop Boys, and like 'I Want To Stay Here' it was produced by them also, and it was Neil's idea, not mine."
Leon Shaier visited the London studios several times when Dusty was recording the album, with Simon Bell amongst others as session singers. He tucked himself away in a corner to listen and watch. There was one track in particular which was intended for the album but didn't make it because, he recalled, Dusty was having problems with the vocal. "She kept going over and over the same lines but it wasn't working out. It was a shame because she loved that Diane Warren song." Seven years later "Any Other Fool" would be one of four rarities on the re-issue of Reputation.
The album's release was delayed because there was a sleeve design problem. "I did another photo session," Dusty explained at the time, "then EMI didn't like those, so we've gone back to a photo from the first session which I'm not altogether happy with." The resulting front cover was dark and incongruous and did little to attract the casual buyer. John McElroy confirmed, "Whatever did they do to her nose... it's nothing like that in real life... makes her look like a Neanderthal woman. A large version of the cover in HMV, Oxford Street, looks rather better, mainly because the photo has a sepia tint to it."
The album was dedicated to Dusty's cat, Malaysia, who was run over and killed by a car in the road outside her Taplow home. She was devastated. "It's a great shame because she came all the way from America to get squashed. The whole thing was a black comNikolai was sad for a couple of days, but since then he's never been happier. He just wanted her out of the way. Cats have their own morality and it's not like ours."
Woolworths also sponsored a series of television advertisements for the album, showing video clips of each of the three singles, set against a black background, with captions: "After 20 years at the top/What can you say?/Dusty/We mean the singer/The album's brand new/Dusty Springfield's Reputation". Most of the press reviews were upbeat, like NME — "A thing of dignity and charm. The sound of two decades colliding and nobody getting hurt." While The Times believed it was "polished and sure-footed" and the Daily Telegraph noted "It was an impressive return by a true original." Laura Lee Davies wrote in Time Out that "... from the title track in, Springfield's sassy cynicism, her wit and style have no problems proving that this is where she wants to be, and that she's having a bloody good time."
In press interviews, she admitted recording the album was a nightmare because she was paralysed by studios. "I feel trapped and I feel tested. I'm not as bad as I used to be but I doubt I will ever lose that moment of sheer, unadulterated terror when you close that thick door behind you." Yet that terror didn't show in the finished album which sold 60,000 copies in three weeks, was certified silver and peaked in the British Top 20, delighting its owner beyond words — well, not quite. "I feel as if this is happening to someone else... This is never going to happen again and I'm not fool enough to think this will last."
Alas, she was right. "Arrested By You" was the second extracted single in November and despite her concentrated promotion, including a video featuring a couple strolling by a lake, was not a great success. In keeping with the song's atmosphere, it was shot in sepia tint, and struggled to Number 70 in the British chart. It was an unwise move by EMI Records because the obvious choice for a single was "Daydreaming", which could have shot up the singles chart. Before the dust settled on that argument, Dusty severed her ties with EMI Records in December 1990 "because the financial terms weren't very advantageous to me. There comes a time when you have to say, hey, wait a minute. I've got to make some money out of this. It's nice having fun and making music, but we all have expenses in life. Had I stayed with EMI, it would have been on the same terms and that's not viable and it would be very stupid."
Perhaps if she had promoted the whole project with a little more enthusiasm, EMI Records might have supported her with a more advantageous deal, but it wasn't to be. And once more Dusty floundered until 1993 when, following the breakdown in negotiations with MCA Records in America, she signed with Sony/Columbia Records. But fate was to play an even crueller game with her; three months after joining her new record company she was diagnosed with breast cancer. "When you've been around as long as I have, you get used to the ups and downs in this business, and you learn how to survive. And I am a survivor..."